Joe Perkins Design is a multi-award winning practice based in Hove, East Sussex. We work on private garden sanctuaries through to corporate office rooftops across London, the U.K. and internationally.
As a Garden Design and Landscape Architecture studio, we strive to deliver the absolute best, to take advantage of every opportunity that the site may offer and to listen carefully to our clients' needs and wishes.
About Us
The practice has the experience to deliver large and complex schemes whilst also offering a personal service with the focus and attention to detail necessary to achieve the highest quality on all sizes of projects.
With over 25 years experience in the industry, Joe is involved in and oversees every project.
We are advocates of working sustainably and believe both the garden design and implementation process should follow this ethic.
We select and source materials locally whenever possible and plant the right plants in the right place according to the local conditions, choosing species that benefit wildlife and pollinating insects in particular.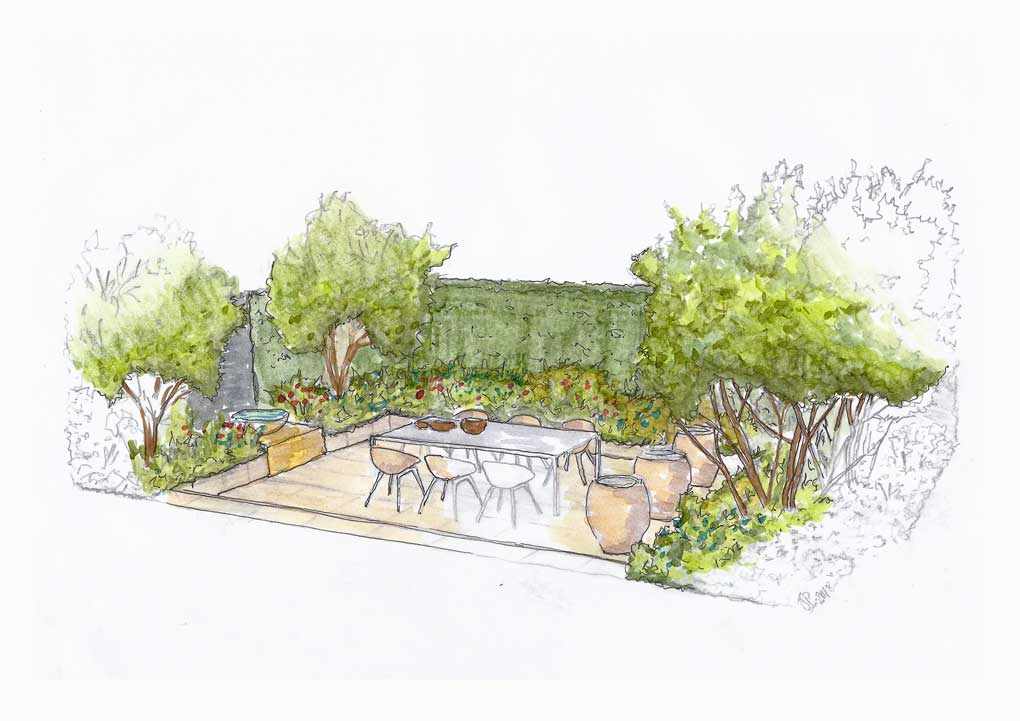 We knew practically nothing about garden design when we first approached Joe who was amazing from the start. We told Joe that the gardens we most like were the Alhambra in Granada, Jim Thompson's garden in Bangkok and a traditional English country garden. Joe really listens to what his clients say and works incredibly hard to ensure that the end result reflects those discussions. Somehow he has managed to incorporate the feel of all three of those diverse gardens in a very constrained and difficult site. His design includes wonderful shallow ponds, beautiful planting and is easy to look after. Every part of working with Joe has been a pleasure. The garden we have ended up with is a wonder and we feel very lucky to be surrounded by it.