Reflections on the Ascot Spring Show 2018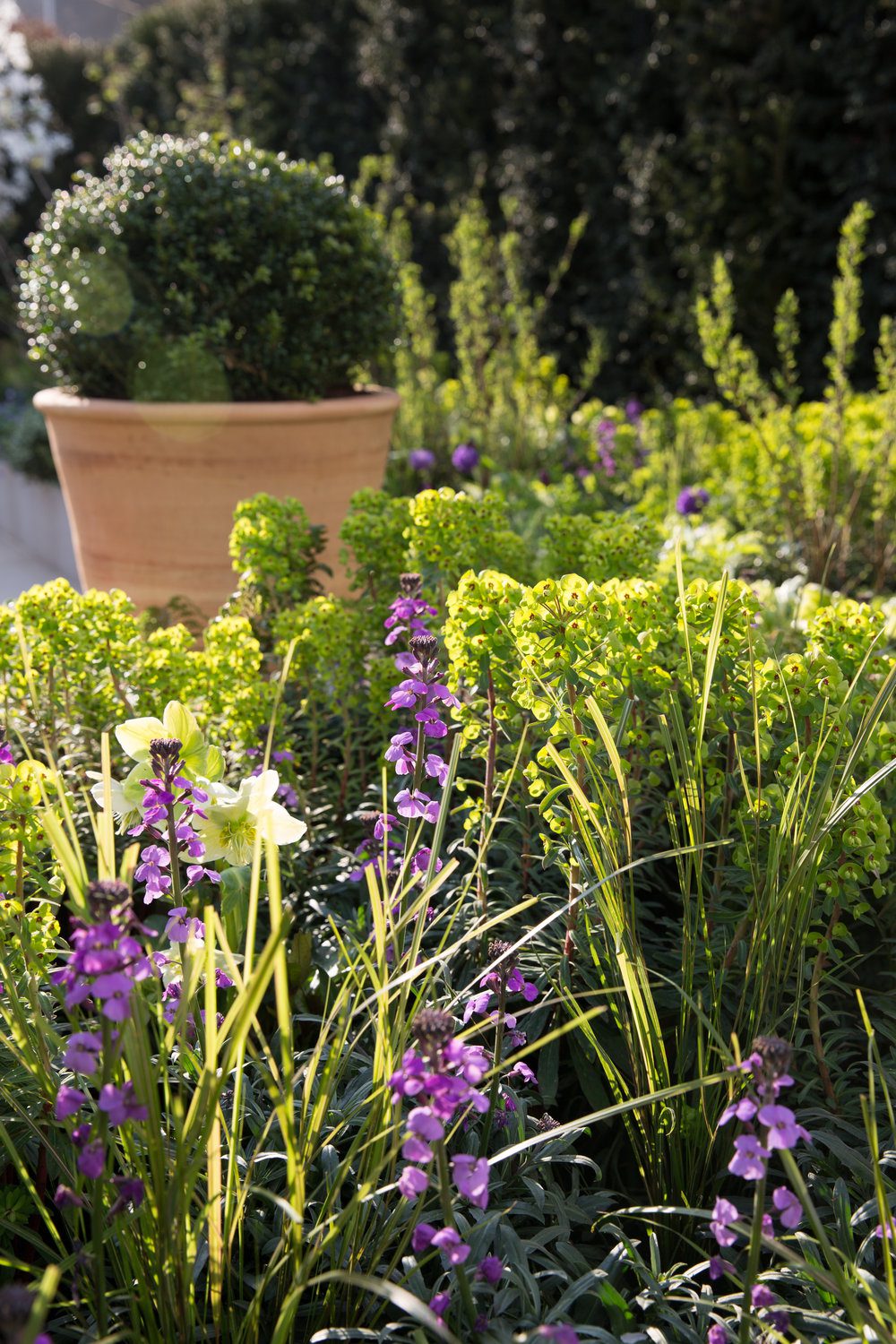 In April this year I exhibited a small show garden at the inaugural Ascot Spring Show. For its first year, I thought the show was remarkably well-organised and provided visitors with a great mix of inspiration, horticultural advice and opportunities to buy some well chosen plants and products.
My garden was one of 6 show gardens and it was a pleasure, and great fun, working alongside Kate Gould, Pip Probert, Tom hill, Claudia de Yong and Catherine MacDonald.
The garden was called 'The Courtyard' and was designed as a sunken, enclosed courtyard partly because courtyards, traditionally associated with places of refuge and with meeting places, are flexible spaces which can be incorporated into most gardens regardless of whether they are in town or in the countryside.
The garden was imagined as an outdoor dining room, highlighting the great benefit of gardens not only for providing seclusion but also as social spaces for meeting, sharing experiences, eating and drinking.
The Courtyard was designed to appeal to owners of gardens of all sizes – the ideas could translate equally well to a small self-contained city space as to form part of a larger country garden.
About the show:
The all-new 'Ascot Spring Garden Show' was planned and designed by Stephen Bennett, former Shows Director at the Royal Horticultural Society where he was responsible for the RHS Chelsea Flower Show and the launch of all other major RHS shows during his tenure.