Design Services
We are specialists in residential garden design in both rural and city locations. We're also specialists in high quality commercial and corporate landscape architecture, whether for institutions or corporations. We can offer extraordinary and inspirational solutions for a wide variety of situations.
Read More

An overview of our garden and landscape design services:

Analysis and Feasibility Studies
Concept Design and Masterplanning
Construction Detail & Specifications
Planting Plans
Aftercare advice and longer term development consultancy.


As a practice we can also provide timely and accurate information regarding budgets and timescales for the implementation of your project.

Our clients range from public and private institutions with a special garden or landscape design project to deliver; to homeowners with a new or existing garden to tackle; to businesses who require new outside space for their offices or headquarters.
One thing they have in common is a desire to make a memorable, distinctive and harmonious place.  
We offer garden and landscape design for:
Residential gardens
Commercial landscapes
Large gardens
Small gardens
Town and urban gardens
Country gardens
Roof gardens
Resorts
Hotel gardens
Country estates
Heritage & sensitive sites
Public spaces
Wellbeing gardens
School gardens & outdoor learning spaces
Show gardens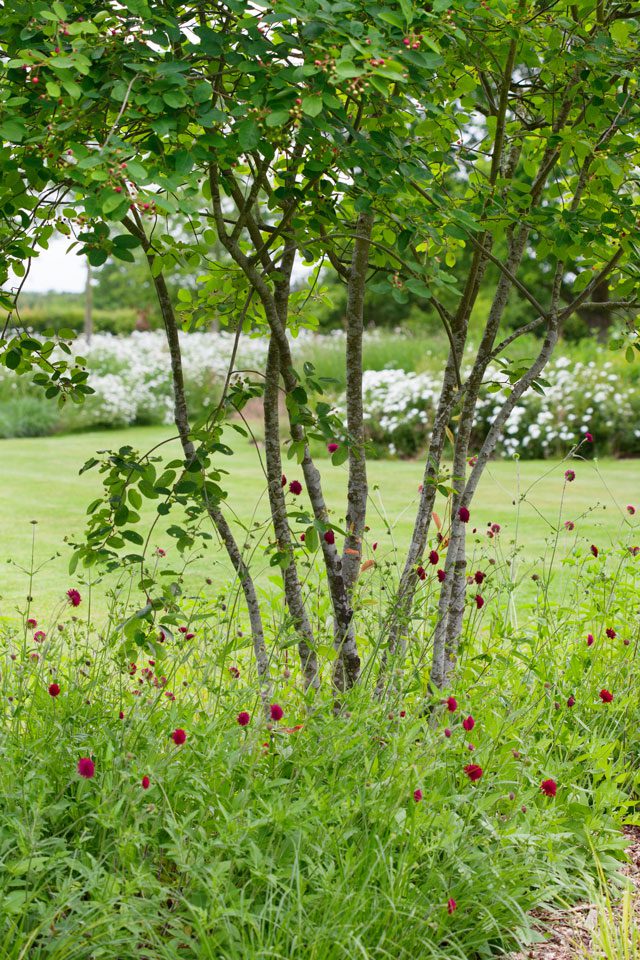 Joe really listened to our needs and requests for our small SW London garden transformation and designed and created a stylish and practical space, beautifully planted with our favourite trees, shrubs and herbs. The result is now a fragrant, sunny garden where the children can be active, the dog loves and the grown ups can enjoy alfresco dining on the integral seating and patio area. I would not hesitate in recommending Joe Perkins; he is a throughly nice chap and his skills and expertise are highly evident form the outset.
Country gardens often form part of the wider landscape. We study the character of this landscape to design spaces which 'fit'. Often the garden or landscape may be developed over a number of years.
Where space is limited our design process focuses on making the most of what is available. Front gardens, courtyards and larger town gardens; we can solve the challenges involved in urban environments.
If your project is part of a school, hotel, business or publicly accessible space, we can design stylish, functional and stimulating communal areas for multiple uses.
Joe has over fifteen years experience in designing and building award-winning show gardens at the prestigious RHS Chelsea Flower Show.
Most recently Joe was awarded a Gold Medal for his Main Avenue garden, 'Growing the Future' sponsored by Meta.
In 2019 Joe's Chelsea Flower Show garden 'Beyond the Screen' sponsored by Facebook, won all three awards, Gold Medal, Best in Category and Best Construction.
Usually clients employ us to provide a full design service. However it may be that you have already had your garden designed and wish to change only a certain area or you may be happy with the layout and just want to update the planting.
If you have just moved house and like the overall garden design but want to put your own mark on it or it feels like the garden is lacking something then incorporating a new planting scheme or even just a new planting bed is a great way to remedy this.
Sometimes it's not about wholesale change and a sensitive approach is needed to successfully develop and work with what you already have. At Joe Perkins Design we pride ourselves on sustainable design and we won't recommend change for the sake of it. We also strive to increase the wildlife value of your garden by planting bee and insect friendly plants as rich sources of nectar and plants and trees which provide habitat and food to as wide a range of animals as possible.
Gardens evolve, we recognise this and are happy to provide planting plans for specific areas with help to source the plants and tailored advice for maintenance.