Chelsea Flower Show 2022 Roundup
We're so proud and truly honoured to have been awarded an RHS Gold Medal for The Meta Garden on Main Avenue at this year's Chelsea Flower Show.
The garden was over 2 years in the making by a team of over 100 talented individuals from more than 10 different companies. Collaboration is key to putting on a show garden and succeeding at Chelsea – it also makes it extremely rewarding. Check out the dedicated page on the website here for a list of contributors and suppliers.
A massive thanks to our sponsor Meta, who made it all possible. They backed us through all the ups and downs, had total faith in all our ideas and gave my team and I 'cart blanche'. This level of freedom can be rare from a sponsor at Chelsea but it can really pay off if there's a strong idea behind the garden.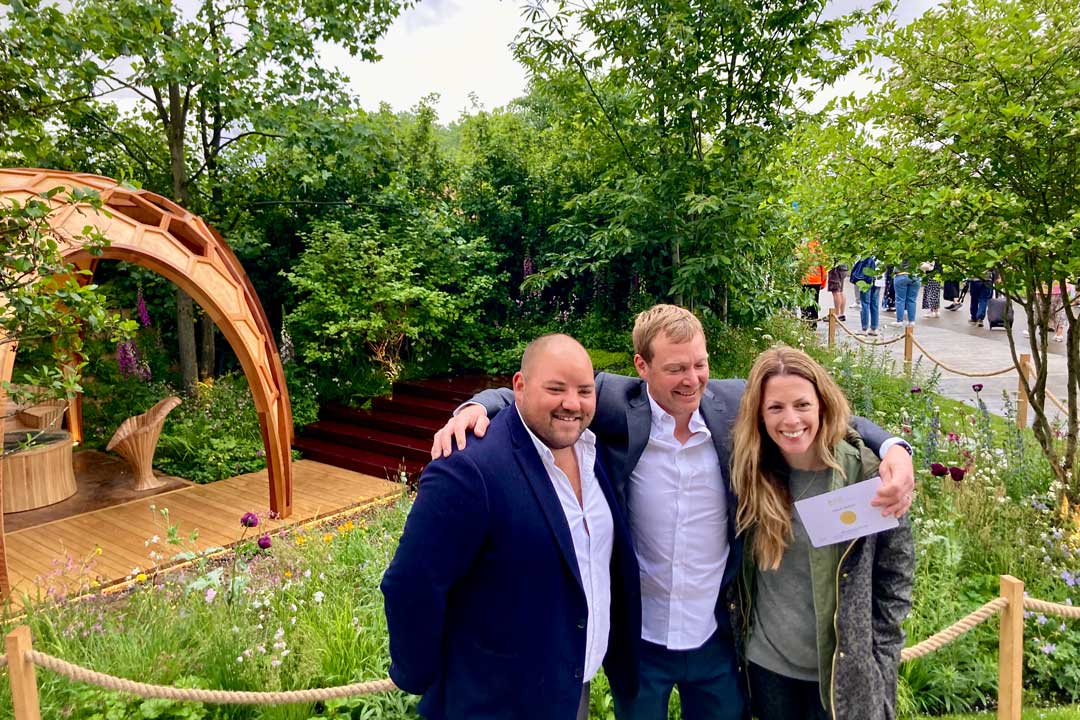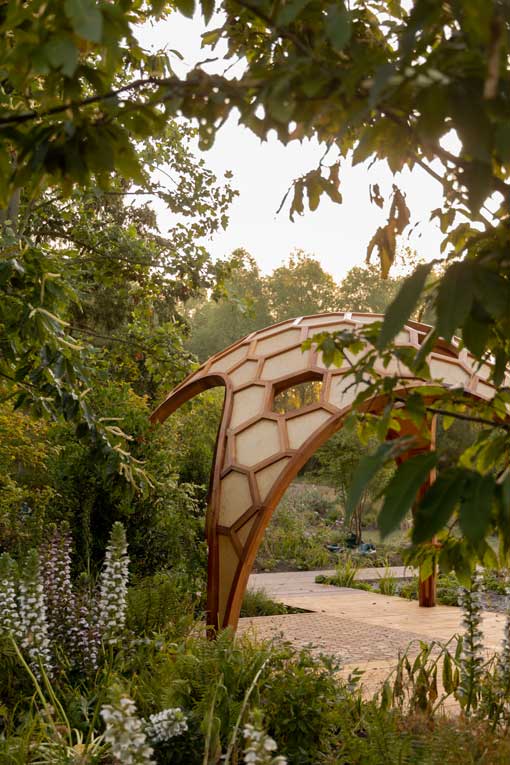 I think our message with this garden is so important – about the interrelationship between soil, fungi and our wonderful British woodlands and forests; how we can look after and manage them to mitigate climate change and leave a sustainable legacy for future generations. The Chelsea Flower Show was the ideal event for Meta to celebrate all the good that so many groups and individuals are achieving in spreading this message and sharing their knowledge on their platforms.
The garden's message is one that is very much part of our studios/practice ethos so it was important to us to get it out there to the wider audience and I certainly think we achieved that, partly by being the garden at the Chelsea Flower Show this year to have received the most coverage on the BBC.
We're also very pleased that the garden has been rebuilt in its entirety in The National Forest so that everyone can visit and enjoy it for years to come. If you haven't visited the forest then it's well-worth it – there's 200 square miles to choose from and it includes the National Memorial Arboretum too.